PUBLIC NOTICE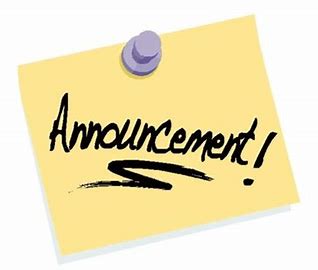 Workforce Solutions Brazos Valley Board
Request for Quotes for Available Commercial Space to Lease in Madisonville, Texas
The Workforce Solutions Brazos Valley Board (WSBVB) is soliciting quotes for lease of available commercial space in Madisonville, Texas for their workforce center. The lease for space RFQ can be downloaded at www.bvjobs.org or by request to Barbara Clemmons via email at bclemmons@bvcog.org.
The purpose of the RFQ is to solicit quotes for available commercial lease space to be used for the day-to-day operations for the workforce center in Madisonville, Texas.
The primary consideration in selecting a vendor will be their ability to provide a space to lease as specified in the RFQ.
The deadline for proposals will be 4:00 P.M. CST on March 30, 2021.
Bidders will have the opportunity to ask questions during the bidder's conference call, which is scheduled for March 16, 2021, 10:00 AM CST. Attendance on the bidder's conference call is not mandatory. All answers to questions from the bidder's conference call will be posted at www.bvjobs.org by close of business on March 19, 2021.
Deadline for Questions: The Bidder's Conference Call will be held on Tuesday, March 16, 2021 at 10:00 AM CST. The call in number is 979-595-2802. If Bidders cannot attend the bidder's conference call on March 16, 2021, they can submit their questions in writing concerning this RFQ to Barbara Clemmons at bclemmons@bvcog.org no later than March 18, 2021, 5:00 PM CST. Answers to all questions received will be posted to www.bvjobs.org no later than Friday, March 19, 2021, 5:00 pm CST.
A proud partner of the American Job Center network.
Equal opportunity employer/program. Auxiliary aids and services are available upon request to individuals with disabilities
Deaf, hard of hearing or speech-impaired customers may contact:
Relay Texas (800) 735-2989 (TTY) and 711 Voice.

Requests for Proposals