Public Notice Workforce Solutions Brazos Valley 2021 Target Occupation List Update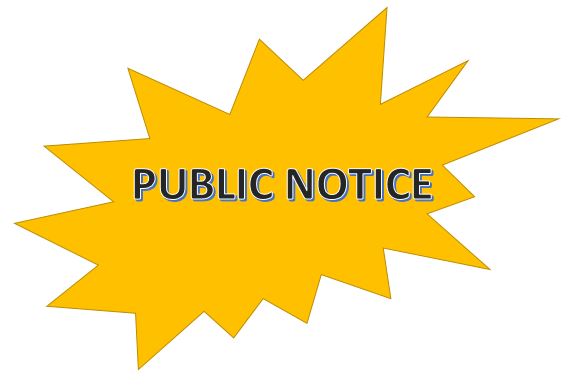 The Workforce Solutions Brazos Valley Board seeks public comment on an update to the 2021 Target Occupations list for the time period of May 25, 2021 to June 25, 2021. The occupation of Certified Medical Assistant is being added. The Target Occupations list is used to provide Workforce Innovation Opportunity Act (WIOA) training for eligible customers to achieve self-sufficient wages. A copy of this occupation may be reviewed at the Center for Regional Services located at 3991 East 29th Street, Bryan, Texas 77802 between 8:00 a.m. to 5:00 p.m., Monday through Friday, from May 25, 2021 to June 25, 2021. The Public Notice is available for review at the website www.bvjobs.org or by request to Barbara Clemmons via email at bclemmons@bvcog.org or via phone at 979-595-2801 ext. 2061. Comments about the Workforce Solutions Brazos Valley Workforce Board addition of Certified Medical Assistant to the Target Occupations List Ability can be emailed to bclemmons@bvcog.org by June 25, 2021.
Equal opportunity employer/program. Auxiliary aids and services are available upon request to individuals with disabilities. Deaf, hard-of-hearing, or speech-impaired customers may contact: Relay Texas: (800) 735-2989 (TTY) and 711 (Voice).