Service Industry Recovery Program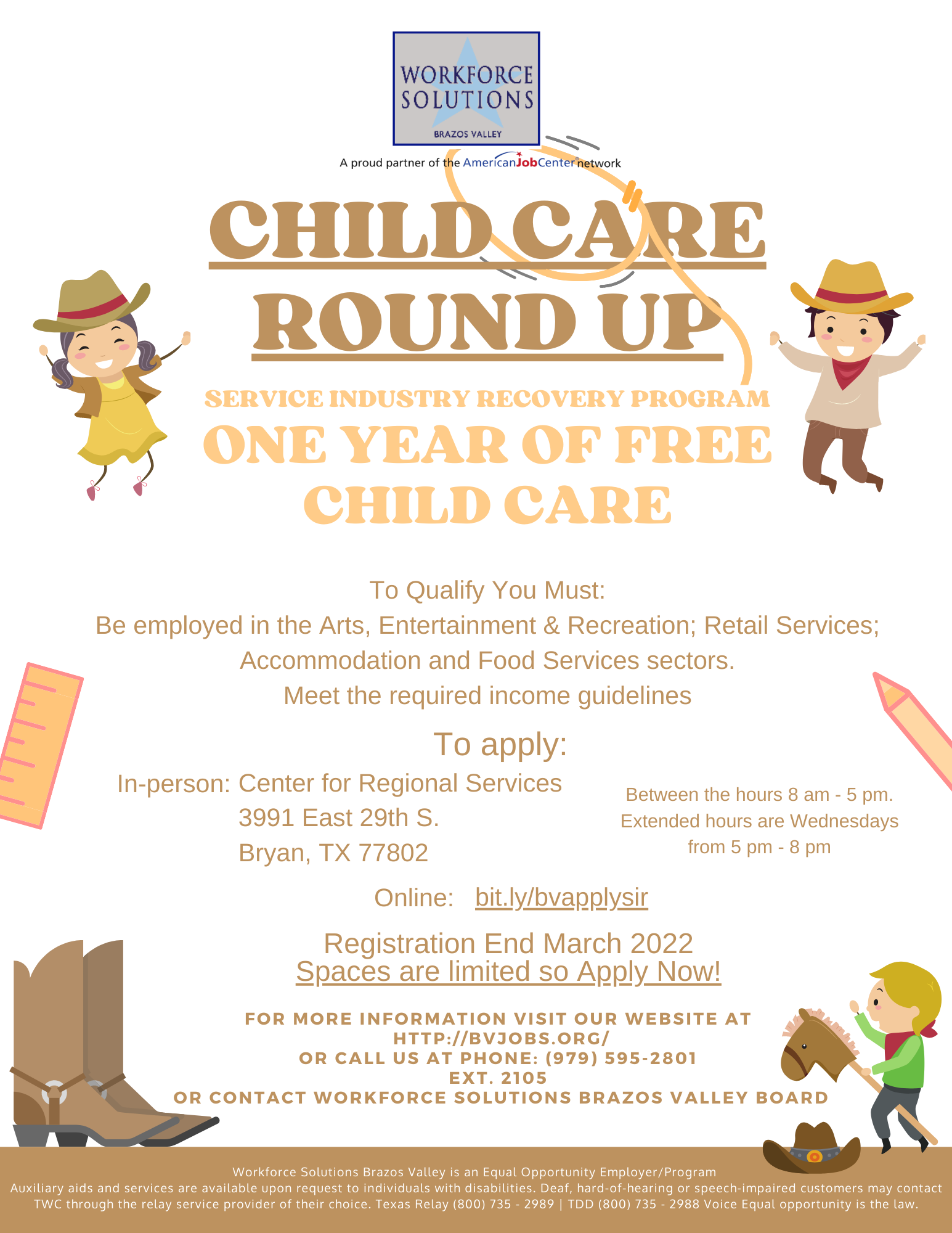 Workforce Solutions Brazos Valley is proud to announce the Services Industry Recovery (SIR) Child Care Program.
The SIR program is for parents working in the:
Arts, Entertainment and Recreation
Accommodation and Food Services
Retail Trade
The SIR program is intended to provide parents with 12 months of free childcare to those in need.
There are three documents needed to determine eligibility.
Completed application
Proof of employment (Employment Wage Verification form or a copy of a check stub that is dated within the last 30 days of application)
A copy of a birth certificate, passport, Medicaid card, or permanent resident card to verify citizenship.
Please apply today! Spots are filling fast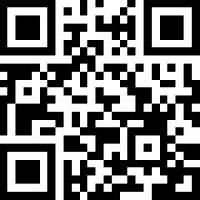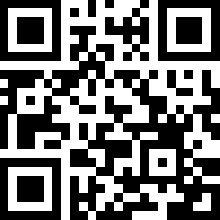 Scan code or click here to apply online.