Important Announcement!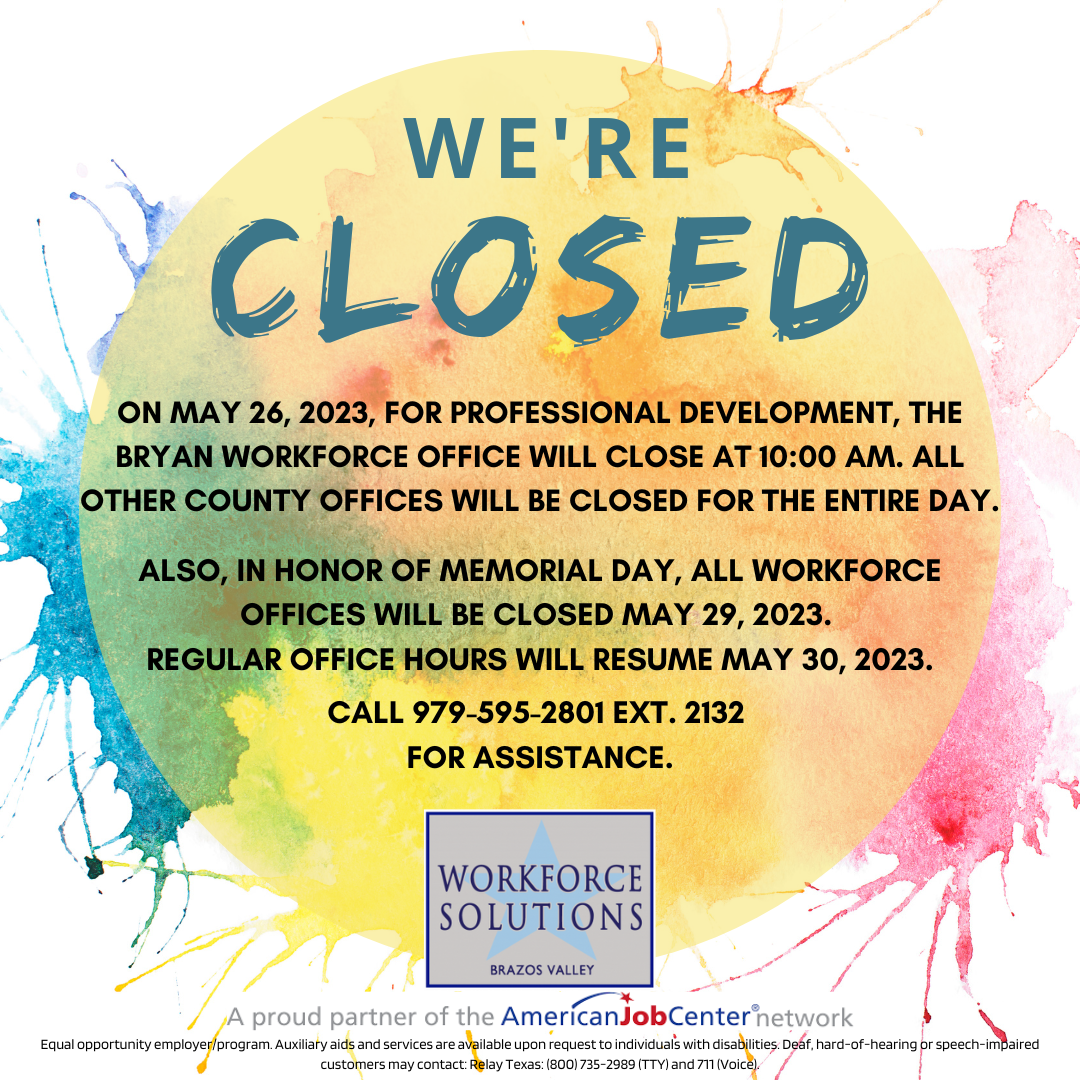 On May 26, 2023, for professional development, the Bryan Workforce office will close at 10:00 AM. All other county offices will be closed for the entire day.
Also, In honor of Memorial Day, All Workforce offices will be closed May 29, 2023. Regular office hours will resume May 30, 2023.
Call 979-595-2801 ext. 2132 for assistance.